WAN XU COACHING STUDIO
OUR MISSION
        We provide empowering coaching and training to guide people to balance emotions, manage stress at workplace, go through challenging situations such as career transition/relationship breakup/postpartum depression/long-term anxiety; and we go deeper to heal emotional trauma, train for stronger mental power, and reach higher level of personal development and spiritual growth.
        We believe that "You are made of stars". Shine on!
        We offer comprehensive training programmes involving the systematic development of a person's emotional intelligence, mental power, and spiritual intelligence. We host themed classes regularly every year, both online and on site. We also provide a limited number of 1-on-1 coaching for clients who need tailor-made support to solve specific challenging problems.
---
CHIEF COACH WAN XU
        Wan Xu is an American Coach Training Alliance certified coach, with 10+ years professional coaching experience, working with clients and training people from China, US, Sweden, UK, Germany, Austria, and New Zealand. She is also a top coach and energy healer, personally trained by the well-known holistic medical doctor & energy master M.D. Roy Martina. 
        Wan was a professional journalist for ten years, working at Television, newspaper and prestigious international media, including NBC, Chicago Tribune, Dow Jones Newswires and Reuters. She has a Master's degree of Journalism in the University of Missouri-Columbia. When Wan was working as a journalist at Reuters News Agency, she met a mentor who guided her to awaken her spiritual consciousness. Since then, her path shifted incredibly.
        With the investigative skills and open mind of a journalist, Wan had travelled worldwide for years to study with the top masters in America, Germany, Switzerland, and Thailand etc. She completed certified coach training program in America, and kept learning from the best teachers in various fields. 
        Wan is a top coach trained by M. D. Roy Martina, with speciality on emotion balance, Christallin Connection Therapy, Remote Chi healing, and Source Healing. She is also a licensed New Money Story Mentor, a financial mindset coach training program led by M.D. David Krueger in America. Wan completed full-scale sound vibrational therapy trainings from Fabian Maman, the Father of sound healing methods. She also completed Pranic Healing training,  Advanced Pranic Healing training, and Pranic Psychotherapy training, with Master Stephen Co.  
        Wan studied feminine energy at New York School of Womanly Art,  influenced by Mama Gena, a leading female thought leader in America. Wan is also a certified teacher of movement therapy FEMME, and a RYT-200-hours certified yoga teacher.
       Now Wan combines all these trainings with her own experience and discovery, integrates various perspectives of research and methods, and brings the best essence to her students and clients! Wan is dedicated to help more people to achieve harmony and wellness in body, emotion, mind and heart. Further, Wan guides people to explore their spiritual wisdom. Wan's meditation methods are advanced and profound. People often have magical experience in meditations guided by Wan.
        Wan Xu is currently the founder and chief coach of Higher Self Wisdom Academy. She created two powerful training systems:  one is <Connect to Your Higher Self Wisdom> series training program; the other is <Awaken Your Feminine Power> series training program. Thousands of people have benefited from theses trainings and they see significant changes in themselves and in their lives.
---
【EDUCATION & TRAINING CERTIFICATION】
1. Certified Coach with 10+ years professional coaching experience,
trained and certified by American Coach Training Alliance (CTA)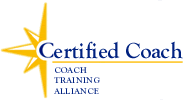 2. Certified Coach and Energy Healer on:
OMEG Health Coach,
Emotion Balance,
Christallin Connection Therapy,
Remote Healing,
Christallin Source Healing.
Trained and certified by M.D. Roy Martina & Dr. Joy Martina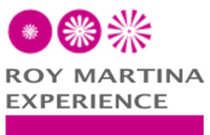 3. Licensed New Money Story® Mentor
Trained and licensed by M.D. David Krueger, who were a clinical professor of psychiatry for years and listed in THE BEST DOCTORS IN AMERICA

4. Master's Degree in Journalism, University of Missouri -Columbia
5. Bachelor's Degree in International Journalism, Beijing Broadcast Institute (currently renamed as The Communication University of China)
6. Completed full-level Sound Vibration Therapy training at Tama-do Academy, trained by Fabien Maman, the father of sound healing.
7. Graduated from the the School of Womanly Art in New York City, trained by well-known female thought leader Mama Gena
8. Pranic Healing,  Advance Pranic Healing, Pranic  Psychotherapy, trained by master Stephen Co, in U.S. Pranic Healing Center.
9. Movement therapy FEMME! certified teacher
10. Yoga Alliance RYT 200-hour certified yoga teacher training 
11. Trained by American No.1 vocal coach Roger Love, with both seminars and private sessions
12. World Speaker Training, trained by Brendon Burchard
---
【WORKSHOPS  & ONLINE TRAININGS】
【TESTIMONIALS】
        "At the webinar I have learned that I can get more energy out of meditation, as I feel relaxed during the webinar. I have never realized how powerful meditation is, now I am more aware of the importance of meditation. After participating you webinar I can enjoy more at the Yoga meditation course. I have also learned that it's time for myself to enjoy the moment during the meditation."
        "Both Coach Wan and Coach Stefan did great job. Even though I didn't see you face to face, but I can feel about your passion of guiding us to enjoy the relaxation in meditation, especially the smile of Coach Wan impressed me a lot. Both of you have helped me to learn more about the meditation and its power of letting us to get more energy and relaxation. I am very thankful that you have offered us such a great opportunity to learn more about our inner world through meditation. Many thanks."
        -Ms. Meifen from Austria
        "Coach Wan, I feel so fortunate to join you today in this session. Very inspiring. And I love your voice! It is exactly the conduction of peace with abundant flowing inner power, and still charming."
        "I strongly agree that there's a way that we can make the best of the outside energy around us by building the essence of ourselves continuously. It takes focus and day-to-day practice all through our life. Cause we're dealing with a changing world and experience, so balance is to be broken and rebuilt. The most inspiring point for me today is like you said, just start with investing time on something that can light you up, getting prepared."
        "Thank you for your coaching! "
        -Miss Jing from Shanghai in China
---
CONTACT US 
Website: www.coachwanxu.com
Email: [email protected]
微博:徐婉教练工作室
微信公众号: 徐婉教练工作室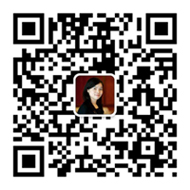 Inquire Coaching / Contact Us
To discuss your individual case and potential solutions, you may contact our coaches directly with an email to: [email protected], or  [email protected]